Instruments box
Caixa de instrumentos

Instruments boîte

Instrumentenboxen

Instrumentendozen

Cassette per strumenti

Caja para instrumental

Lådor för instrument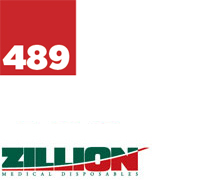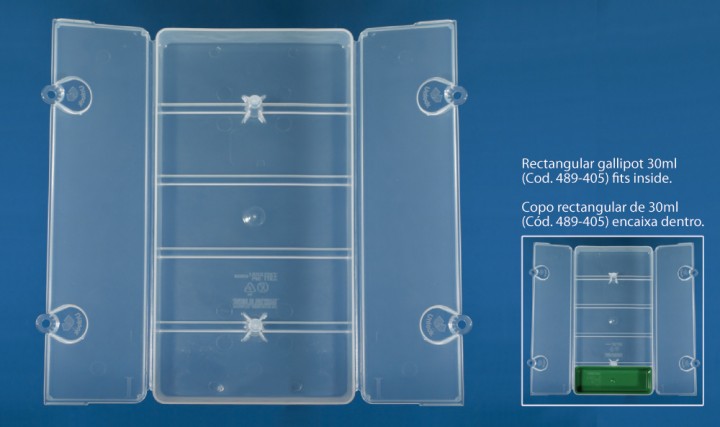 Translucent instruments box
• 100% polypropylene, pharmaceutical grade.
• Simple design and easy handling.
• Suitable dimensions for most surgical instruments. Fits in a thermomoldable plastic pack of 13,4x24cm
• Capacity for several instruments.
• Rectangular tray 30ml available for use in case of set packing in the box (code 489-405).
• Transparent box allows counting and reconciliation.
• After using, it can be used to safely dispose the contaminated instruments or sharps.
• Also convenient to pack small medical disposables in surgical sets, CPT's.
• Tested for resistance on impact.
• Sterilizable by moist heat at 121°C or 134°C
*
, or gas (Ethylene Oxide).
• Double plastic bag + transport carton.

Patented
* Concerning the effects of moist heat sterilization at 134 °C, although a slight modification on the visual properties of the article can be observed, this effect can be considered minor to the intended use of the product. We advise you to include this article in your qualification program for evaluation of its properties according to your requirements and acceptance criteria.
| Code | Size | Pcs./Tr. carton |
| --- | --- | --- |
| 489-412 | 19,6x10,3x2,2cm | 210 |