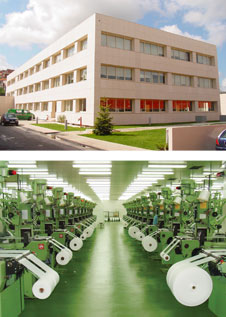 Bastos Viegas is the main Portuguese producer and supplier of Non Active Medical Devices. The objective of the company is the production of articles with consistent high quality and based in European production.

The company products are in over 90 countries distributed by the 6 continents and cover a very significant part of the need of the national market.

In parallel, represents in Portugal many international brands of Medical Devices for the wholesale distribution in the national market.

The retail distribution is made under the registered brands Medical Express and Bel Express, in whose catalogues there are more than 10.000 references.