Maternity pad
Penso pós-parto

Pansement gynécologique

Wöchnerinnenvorlage

Kraamverband

Faldella ginecologica

Compresa post-parto

Förlossningsbinda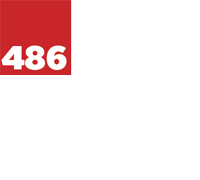 Maternity pads


• High absorption capacity.
• Designed to avoid lateral leaks.
• Steam sterilizable.
• With or without fixation adhesive.
• Packing:
-Non sterile: Plastic bag + transport carton.
-Sterile: Individual peel-open pack + shelf box + transport carton.
1-White polypropylene.
2-Tissue paper with spread properties.
3-Cellulose pulp.
4-Tissue paper.
5-Non-woven SMS 100% polypropylene with hydrophobic properties.
6-Hotmelt.
7-Adhesive tape.
Code
Description
Size
Pcs./Pack
Pcs./Sh.box
Pcs./Tr. carton
486-500
Without adhesive
30 x 10cm

1

80

480

486-501
With adhesive
30 x 10cm

1

80

480
Code
Size
Pcs./Pack
Pcs./Sh.box
Pcs./Tr. carton
486-001
30 x 10cm

10

350

486-002
30 x 10cm

10

350